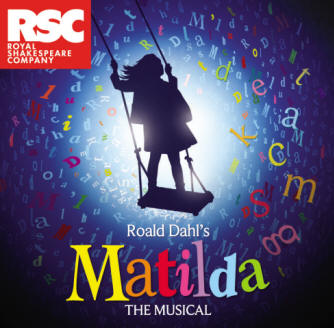 The children are revolting!
Roald Dahl's much-loved story 'Matilda' bursts into life on stage in a brand new musical version of the children's classic, co-written by award-winning musician and comedian Tim Minchin.
Children and adults alike will be thrilled and delighted by the story of the special little girl with an extraordinary imagination
The RSC's production of Matilda has just won a record seven categories at the Olivier Awards, UK theatre's most prestigious awards ceremony.
For those that haven't read the book with their children, the story goes something like this:
Matilda is an exceptionally bright young girl, with an insatiable appetite for books and reading. Her parents, Mr & Mrs Wormwood, think she's just a nuisance.
Matilda thinks, rightly, that all they are interested in is watching TV and making money by cheating people. She decides to punish them. She soon discovers that she has supernatural powers which are not only going to prove useful at home but also at Crunchem Hall School where Matilda and her classmates must contend with the scariest headmistress of them all – Miss Trunchbull.
Age Recommendation: Matilda The Musical is suitable for ages 6 and up.