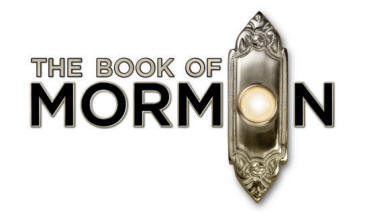 The Book of Mormon is a hilarious new musical that pokes fun at Mormonism, religion in general, and musicals, as it follows two young Mormons on their 'mission'. The show has been created by the writers of South Park (Trey Parker and Matt Stone), who mix humour, bad language, and some very 'politically incorrect' topics to deliver a risqué yet hilarious show.
The Book of Mormon tells the story of a hopeful eager young 'elder' on his way to begin his Mormon duties, and spread the word of the book. When he finds himself paired with a seemingly unworthy companion and sent to the polar opposite of his dream location, a remote village in northern Uganda, both his faith and his sanity are tested.
Naïve and optimistic, the two missionaries try to share the Book of Mormon, one of their scriptures—which only one of them knows very well—but have trouble connecting with the locals, who are threatened by a brutal warlord, and who are more worried about war, famine, poverty, and AIDS than about religion.
After nearly seven years of development, the show opened to critical acclaim on Broadway in March 2011, and has since toured the US. The Book of Mormon has gained positive critical response and numerous theatre awards including nine Tony Awards, one of which was for Best Musical, and the Grammy Award for Best Musical Theatre Album.
Please be warned - "The Book of Mormon" is inappropriate, X-rated and uses language that your elderly aunt Betty would certainly get the soap bar out for, but the show is hilarious! Every moment keeps you smiling and just when you think it's gone far enough, the show sprints past the line of social decency. It's not only funny, it's smart, and though packed with vulgarity, it has a strange but genuine heart.
Cast
Gavin Creel - Elder Price
Gavin opened the US National Tour in the role of Elder Price.
Broadway: HAIR (Tony® Nomination), Thoroughly Modern Millie (Tony® Nomination), La Cage Aux Folles.
West End: HAIR, Mary Poppins.
Off-Broadway: Bat Boy, Mystery Plays (2nd Stage). National Tour: Fame.
Regional: Bounce (Goodman Theatre/Kennedy Center), Prometheus Bound (A.R.T.), Mystery Plays (Yale Rep).

Jared Gertner - Elder Cunningham
Jared was the "Cunningham" standby in the original Broadway cast of The Book of Mormon and eventually took over the role. He then went on to open the First National US Tour of Mormon as Elder Cunningham.
Other NY: ...Spelling Bee (Broadway), Ordinary Days (Roundabout), and the Off Broadway improv show, Don't Quit Your Night Job.
US Regional: San Francisco/Boston company of …Spelling Bee (IRNE award, Best Actor), Paper Mill Playhouse, Goodspeed, Cincinnati Playhouse, St Louis Rep, First Stage Milwaukee, Fulton, The Gem, Pennsylvania Centre Stage.
TV/Film: How I Met Your Mother, Ugly Betty, The Good Wife, The Suicide Auditions,Between Love and Goodbye, and the web series, Submissions Only.

Alexia Khadime - Nabulungi
Alexia will have been seen by many of you, having appeared in the hit movie version of Les Miserables. In theatre, Alexia most recently played the role of Eponine in Les Miserables (Queen's Theatre, West End). Prior to this, she starred as Elphaba in Wicked (Apollo Theatre, West End). Other theatre credits include Ordinary Days (Trafalgar Studios), Welcome To Thebes (National Theatre), Nala in Disney's The Lion King (London, West End), Candy in Whistle Down the Wind (UK national tour 2003), Ronnie Spector in Leader of the Pack (UK National tour) and Cinderella (Hackney Empire).
Her TV credits: Medeva in Splatalot for CBBC, The Jason Lewis Experience for BBC, Tanisha in Comin' atcha for ITV, Ellie Burns in The Queens Nose for BBC, Cassie inThe Bill for ITV, Grange Hill, Class Action, The Sculptress and Dream Team.
Film Soundtracks include: Pride and Amazing Grace.

Stephen Ashfield - Elder McKinley/Moroni
Stephen trained at the Royal Conservatoire of Scotland and the Royal Academy of Music, London. He is most known for his portrayal of Bob Gaudio in the original London cast of Jersey Boys, winning Best Supporting Actor in a Musical at the WhatsOnStage Theatregoers' Choice Awards 2009.
Other theatre includes: Emmett Forrest in Legally Blonde (West End and Ireland),Bewitched, Bothered & Bewildered (Jermyn Street Theatre); creating the leading role of Adam in Imagine This (Theatre Royal Plymouth); John in Tomorrow Morning (New End Theatre, London); Nick Piazza in Fame (West End); George in new musical Ha'penny Bridge (The Point, Dublin); Harry in When Harry Met Barry (West End Showcase); Basilio in The Marriage of Figaro (Drill Hall, London); Boy George inTaboo (West End and UK Tour); Soloist in An Enchanted Evening for BBC (Theatre Royal, Drury Lane); Principal Vocalist in the national premier of Christopher Benstead's Carmen (Scottish Ballet).
Cast Recordings: Hapenny Bridge, Tomorrow Morning and Jersey Boys.
Film: Tim Burton's Sweeney Todd.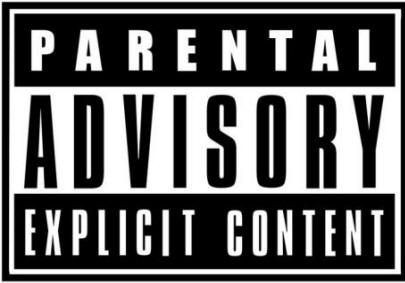 Tickets
As this is a new show there are no weekend discounts. Top price tickets are also VERY expensive at £127 and most of the theatre is priced at £74.50. I have secured a number of lower priced tickets:
When: Saturday 31st August, 2:30pm
Price: £37.50 or £47.50 in the Rear Stalls and Rear Circle

Where: Prince Of Wales Theatre, Coventry Street, London, United Kingdom, W1D 6AS
If you'd like to see the show, please let me know as soon as possible. Please state which price tickets you would prefere, whether you would prefer the stalls or the circle, and what you'd like to do if your first choice is not available. It is a small theatre so we believe all seats are good. We will try to accommodate your requests.
Click here to e-mail me or text me on the usual number.
I'll need full payment needed by Saturday 20th April to secure your ticket.

Please note:
The cast may change at short notice due to illness or unforeseen circumstances.