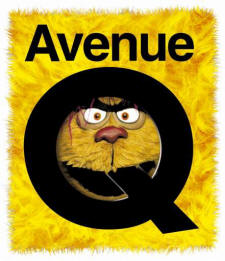 What is Avenue Q?
Avenue Q is London's funniest show!
Avenue Q is a street in the outer boroughs of New York City, where the residents are out of work, out of luck, and desperately seeking their purpose in life. Life may suck on AVENUE Q but being jobless, homeless, politically incorrect, having sex (whether hetero, homo or porno... and that's just the puppets) are just some of the topics featured in the terrific songs of this show.
Puppets?
Yes, the characters in the show are all puppets!
Think Sesame Street – but cheeky, naughty, and downright rude at times!
The story in detail:
AVENUE Q is the story of Princeton, a bright-eyed college grad who comes to New York City with big dreams and a tiny bank account. He soon discovers that the only neighbourhood in his price range is Avenue Q; still, the neighbours seem nice. There's Brian the out-of-work comedian and his therapist fiancée Christmas Eve; Nicky the good-hearted slacker and his roommate Rod -- a Republican investment banker who seems to have some sort of secret; an Internet addict called Trekkie Monster; and a very cute kindergarten teaching assistant named Kate. Together, Princeton and his newfound friends struggle to find jobs, dates, and their ever-elusive purpose in life.
Who is AVENUE Q appropriate for?
AVENUE Q contains scenes which may be unsuitable for children under 12. Children under 5 are not admitted.
It is safe to say that if you are an adult with a good sense of humour, then AVENUE Q is right up your street.
Is it appropriate for kids? Er, well, this is where it gets a bit fuzzy. If your teenager is mature enough to see a musical about issues such as sex, drinking, and surfing the web for porn, then they'll probably love AVENUE Q too! Only you can judge. It's hard to say what exact age is right to see AVENUE Q - parents should use their discretion based on the maturity level of their children. But we promise you this - if you do bring your teenagers to AVENUE Q - they'll think you're really cool!
AVENUE Q was the winner of the 2004 TONY AWARD® for BEST NEW MUSICAL, BEST BOOK OF A MUSICAL and BEST ORIGINAL SCORE!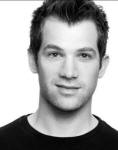 Daniel Boys
Most people will know Daniel from the TV Show "Any Dream Will Do" but Daniel has appeared in many shows including Sunset Boulevard, Rent, various concerts including John Barrowman's tours.

Joanna Ampil
Miss Saigon, Les Mis, Rent, Hair

Cassidy Janson
Cassidy has covered and played Elphaba in Wicked and played Susan in Jonathan Larson's tick, tick… BOOM! Also, Rusty in Footloose (UK tour)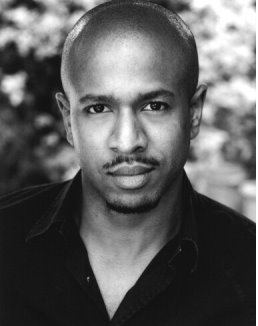 Edward Baruwa
Edward has starred in Les Mis and Jerry Springer the Opera amongst others.
Tickets
I have tickets for the show in rows O, P and Q of the Stalls. This will be Daniel Boys' last day in the show:
Where: Gielgud Theatre, Shaftesbury Avenue, London, United Kingdom, W1D 6AR
When: Saturday 30th January, 5pm
Price: £27.50
(a saving of £22.50 on the face value of these tickets and booking fee - normally £50 plus booking fee))
If you'd like to see the show, please let me know as soon as possible. Click here to e-mail me or text me on the usual number.
I'll need full payment by 2nd December. If you would like to pay by credit card to help with budgeting please contact us.

Please note: