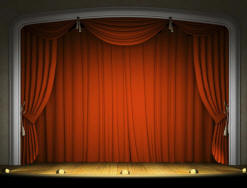 I've been arranging theatre trips for at least 15 years, the first being a small group of twelve people travelling on a mini-bus to see Miss Saigon - but I can't remember when that was!
It started as work night out, and grew from there, with the groups becoming larger with each show. As people moved on to new jobs, a night at the theatre became a great way for us all to keep in touch. I'm pleased to say that many of you have been coming along to the shows for years now. It's always great to see you there!
Simon now helps me with the planning and organisation, and we do all of this because we enjoy theatre - and we like the group discounts too!
Please let us know if you have any comments or suggestions - if you'd like to go to the theatre more often, if you'd prefer cheaper tickets, if you'd like to see a particular show, just let us know!